How Did Archegos Capital Management Make Big Banks Lose Big Money?
The collapse of Archegos Capital Management, run by Bill Hwang, rocked the financial system by encumbering banks with billions of dollars in losses. How did it happen that a little-known family office managed to shake the foundation of Wall Street? And most importantly, the question is how banks let this happen.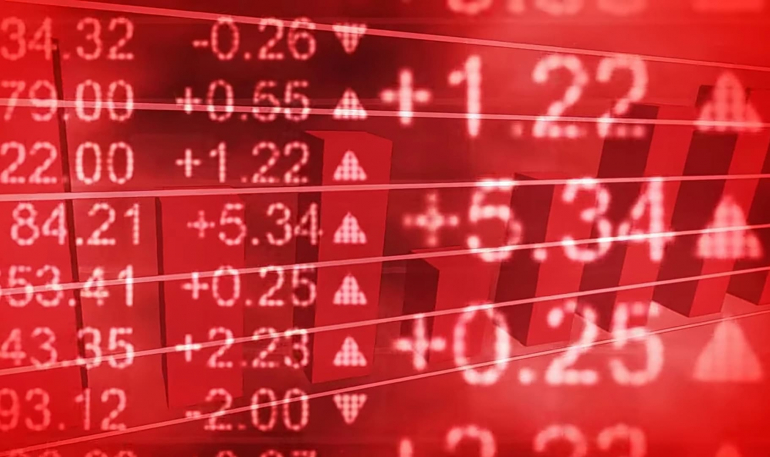 To shed some light on the background of the Wall Street scramble, let's have a closer look at the main hero of the story who exposed big banks to major losses, Bill Hwang.
Back to top
Who is Bill Hwang?
The man standing behind the meltdown is a former Tiger Management analyst, Bill Hwang. Much like the other Tiger Cubs, proteges of legendary hedge fund manager Julian Robertson, Bill Hwang founded his own hedge fund, Tiger Asia Management, which grew to over $5 billion at its peak. However, due to insider trading allegations made by the U.S. Securities and Exchange Commission, the hedge fund pleaded guilty and paid a $44 million settlement in 2012. Additionally, Bill Hwang was barred from trading public money for at least five years in the U.S. and for four years in Hong Kong . In 2020, the ban was lifted in the U.S. 
Back to top
Archegos Capital Management
After paying $44 million, Bill Hwang converted a hedge fund, Tiger Asia Management into a family office capital management firm, and renamed it Archegos Capital Management, which was a well-thought-out move since such investment vehicles are subject to scant regulatory supervision. Created in 2013, Archegos Capital Management had $10 billion of family money under management as of 2020. The firm made bets on stocks using complex financial instruments called total return swaps.
Back to top
Total Return Swaps 
A Total Return Swap is a contract between two parties, the payer and the receiver, exchanging the return from a financial asset. The receiver, usually a hedge fund, looking to increase exposure to particular assets leases the assets from large institutions such as investment banks. 
By using total return swaps, the hedge funds can magnify their exposure to high returns by leveraging their investment; however, they don't own the assets but lease them so they don't need to pay the full price. On the flip side, the asset owner, usually an investment bank, generates additional income in the form of LIBOR-based payments.  
By using swaps, investors get the total return of a stock which is additionally amplified by leverage. Until everything goes as planned, Total Return Swaps are a very useful financial instrument. Once the markets start to behave the opposite way we had assumed, they turn out to be a double-edged sword. Like in the Archegos case, instead of huge gains, the market players end up with huge losses.  
Back to top
Archegos' Huge Positions
To boost exposure and potential returns, Archegos Capital Management used mostly total return swaps. With significant help from investment banks that purchased and owned the stocks, the family office could make giant big bets on them with minimal cash outlay without actually owning the underlying securities. Due to very low interest rates from the Federal Reserve, this type of exorbitant leverage is possible. 
By using total return swaps, Archegos Capital Management magnified its buying power. Using money from investment banks, the firm opened massive positions in a few American, including ViacomCBS and Discovery, and Chinese stocks. In mid-March 2021, Archegos was in possession of ViacomCBS shares worth $20 billion which made it the company's biggest shareholder. 
However, Archegos' position was built up on complex financial instruments, few realized how large its exposure was. Unlike regular stocks trades, transactions based on total return swaps require scant oversight from regulators, the family office didn't have to disclose its stock portfolio. What's more, it's plausible that plenty of banks weren't aware of Archegos' real exposure and its huge holdings owned by other banks.
Back to top
ViacomCBS' Stock Sale 
The catalyst of the forthcoming rout was ViacomCBS announcing a $3 billion share sale following a massive stock price rally. As its stock price nearly tripled on the year, the company had plans to capitalize on its holdings. Once the securities were marketed, the price went down 9% and later 30% from Monday's high as a massive number of shares was placed on the market.
Back to top
Banks' Margin Call 
So big loss of ViacomCBS stock value alerted investment banks that held Archegos' position in the ViacomCBS stocks and other stocks. Due to the increased exposure on the total return swaps, Wall Street banks triggered a procedure called a margin call which called on Archegos for more collateral. 
According to Investopedia "A margin call occurs when the value of an investor's margin account falls below the broker's required amount. It refers specifically to a broker's demand that an investor deposits additional money or securities into the account so that it is brought up to the minimum value". If an investor fails to pay up, regardless of the market price, a broker may force a trader to close out open positions or liquidate holdings without the investor's consent.
Back to top
Archegos Capital Management's Lack of Liquidity
Archegos Capital Management didn't have enough liquidity to meet margin calls from Wall Street lenders. According to Reuters, Bill Hwang trying to avert a market crash had a conference call with the investment banks on March 25 to persuade them to defer selling the holdings that were involved in his total return swap trades in the belief that the prices would go up.
Reportedly, some of the investment banks, including Credit Suisse, were willing to hold off, but  Goldman Sachs and some other brokers were reluctant to postpone stock sales and liquidated Archegos' positions to seize collateral starting a fire sale of the family office's stocks.
Back to top
Bloodbath Friday
Goldman Sachs, Morgan Stanley, and Deutsche Bank sold large blocks of shares in ViacomCBS, Discovery, and some other companies to liquidate the positions of Archegos Capital Management, dragging down their stock prices 27% apiece. 
Goldman Sachs sold a block of $3 billion to $4 billion worth of Archegos' holdings on Friday before the market opened, and later intraday the bank unloaded more than $10.5 billion of ViacomCBS, Tencent Music Entertainment Group, and Baidu Inc among others, while Deutsche Bank and Morgan Stanley offloaded $4 billion and $8 billion of shares backing the Archegos swaps respectively. 
The unprecedented fire sales reaching $30 million in value sent ViacomCBS and Discovery stock prices plummeting 27% intra-day which is the largest percentage slide on record, according to Dow Jones Market Data going back to 1990. US-listed shares of Tencent Music and China-based Baidu dropped 48% and 33% respectively. 
By the time Credit Suisse and Nomura Holdings decided to sell their stocks, the stock prices had tanked so much that the brokers suffered severe losses.
Back to top
Block Trades of Stocks
The banks were so alarmed by the potential losses that they not only wanted to dump the stock as quickly as possible but also decided to take over the Archegos stock posted as collateral. 
To avert losses, both Goldman Sachs and Morgan Stanley decided to market blocks of stocks in different companies. In fact, Goldman Sachs justified the firesale by the involuntary deleveraging of the fund and gave priority to their investors who could buy as much stock as possible, whereas Morgan Stanley didn't let buyers bid on individual companies in the block.
Different blocks of shares in the same company were sold at different times with different prices, which made some traders upset when the stock price dropped below their buying price.  
On Friday morning, Goldman Sachs sold 100 million shares of Tencent Music worth $1.8 billion, followed suit by Morgan Stanley which sold 36 million of the same company for about $600 million. 
Conclusion
The Friday firesales involved 10% or more of outstanding shares in companies, including Chinese tutoring company GSX and online luxury retailer Farfetch Ltd. What's strange, few knew Bill Hwang running Archegos Capital was standing behind those positions. By law, investors owning more than 10 % or more of company shares are considered to be company insiders and fall under reporting and disclosure obligations. However, Bill Hwang and his family office could maintain their anonymity due to the use of total return swaps. The threat of big investment banks crash caused by the use of complex financial derivatives and poor risk management reignites debate over regulations around disclosure requirements aiming to prevent future global meltdowns of the financial system.  
Back to top
Author: Justine Ilone Siporski is the founder, CEO and Editor-in-chief of BUSINESS POWERHOUSE, the founder and CEO of LANGUAGE EMPIRE, coach, trainer, investor and columnist dedicated to the advancement of entrepreneurs, investors and the C-suite (CMOs, CEOs, CFOs, CIOs). Her key mission is to support leaders, business professionals and investors in achieving their highest potential, making the right business and investing decisions, and expanding their horizons.