Is Bumble a Good Investment?
Bumble Inc's (BMBL) initial public offering took place on Feb. 10, 2021. The company sold its stock at $43 per share, raising $2.2 billion from investors. On the first day of trading, Bumble shares exploded by 63% and closed at $70.30, making it a multi-billion company with almost $8 billion valuation. As Bumble CEO and founder, Whitney Wolfe Herd has become the youngest women's billionaire who took the company public, it was a historic IPO.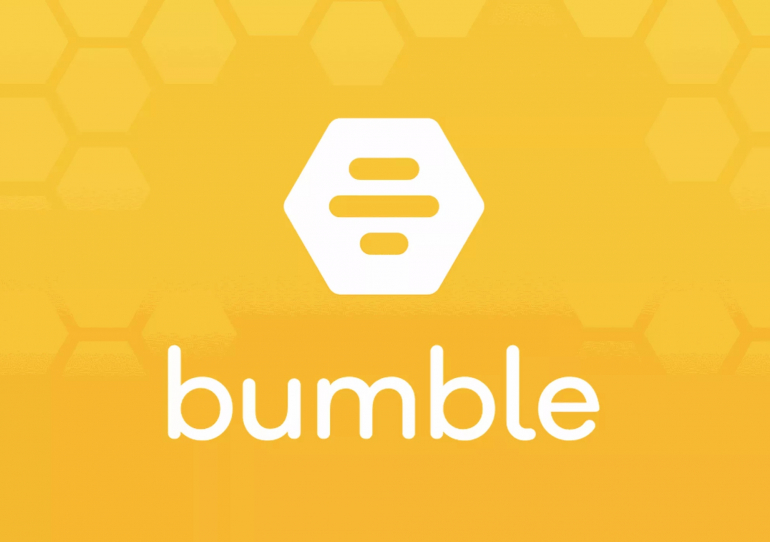 Back to top
The question is: Is Bumble a good stock to buy?
As everybody knows, the stock market is extremely volatile and unpredictable, thus all stock price predictions usually have a high margin of error. However, while choosing stocks to buy, there are some factors that can help us make better investment decisions. 
Delving into the company's financial data, market opportunities, company vision and mission, and CEO personality may give us a bigger picture and better insight into Bumble's future as a company. By digging deeper into these factors, we'll try to make presumptions that will help us predict if Bumble stocks will increase or decrease in value in the coming years. Let's start with the Bumble Inc. business model.
Back to top
Bumble Business Model
Bumble Inc.'s business model is a freemium model which is based on the free use of the main service which is the dating apps. The company monetizes Bumble and Badoo apps via paid subscriptions and in-app purchases providing users with access to premium features.
According to the IPO filing, Bumble's main business goal is to increase the number of paying users and average revenue per paying user. By developing new features and improving existing features, the company plans to boost sales of subscription programs and in-app purchases. To increase monetization, Bumble also intends to test new pricing strategies by launching user segmentation and different pricing tiers.
By analyzing Bumble's long-term plans, we can assume the company aspires to develop outside of the online dating sector and become a social media platform. The company is planning to extend its services into more life areas such as friendship or business networking by implementing Bumble BFF and Bumble Bizz which are in the early product stages. 
Back to top
Bumble Market Position
Bumble App
As of September 30, 2020, Bumble Inc. had 42.1 million total monthly active users who send, on average, over 150 million messages every day. The number shows the engagement level of Bumble's community with "the highest percentages of women Paying Users among dating apps", according to Bumble IPO filing. OC&C Strategy Consultants LLP, UK ("OC&C")  found out that more Bumble female users convert to paying users than in other dating apps as in North America there are 30% more women for every man.  Bumble reports the average number of Bumble App Paying Users amounted to 1.1 million for the nine months ended September 2020.
Back to top
Revenue Market Share
According to Sensor Tower, Bumble is "the second highest grossing dating app in the world with 12.3 million monthly active users ("MAUs") as of September 30, 2020." In the U.S. Bumble also has a very strong No. 2 position with a 19% market share of the revenue. In 2020 the company nearly doubled its 10% market share that was held in 2017. What is interesting, Bumble's biggest competitor, Tinder, experienced a decline in revenue by 8% and 3% in comparison to 2019 and 2017 respectively.  Current Bumble's revenue market share of 19% is bigger than its four largest competitors (Hinge, Plenty of Fish, Grindr, Match) combined.
Back to top
Badoo App
The second dating app in the Bumble Inc. portfolio is the Badoo app which was launched in 2006. According to Sensor Tower, the Badoo app, as a pioneer of dating products, is the fourth top-grossing dating app in the world. In September 2020, it had 28.4 million monthly active users (MAUs) including approximately 1.3 million Paying Users. Badoo's market share is geographically diversified with its leading position in Europe and Latin America. Plus, in 59 countries, Badoo was among the top three grossing iOS lifestyle apps in September 2020.
Back to top
Monetization - Paying Users 
Although Bumble is gaining market share in the U.S., it still has fewer paying users than Match. The latest figures show that Bumble has 2.4 million paying users in both apps (Bumble and Badoo). It seems to be a lot, but Match with its 10.9 million has 4.5 times more paying users than Bumble. 
It's true that Bumble has fewer paying users than Match, but its revenue per paying user is growing, which can be an optimistic forecast for future profits. 
Bumble's average revenue per paying user (ARPPU) increased from $15 in 2019 to $18 through September 2020. Yet smaller, the Bumble app has turned out to be faster growing and more profitable than the bigger and older Badoo app. It is hard to compare these figures with Match results because firms calculate ARPPU in different ways. 
What's more, Bumble is very successful when it comes to cost reduction. To increase profitability, the company is persistently working on cutting operating costs which fell from 105% in 2018 to 81% of revenue in 2019. 
Back to top
Bumble's mission and vision 
The fundamentals of the company are centered around women and women's needs. Bumble CEO, Whitney Wolfe Herd, founded Bumble to "empower women to build healthier and more equitable connections." 
Bumble app by default gives only women the opportunity to make the first move which is an interesting unique selling proposition. Not only does it stand in contrast with stereotypical gender roles but also distinguishes Bumble among its competitors such as Tinder, Match, or Cupid. 
Bumble is "a platform that is designed to be safe and empowering for women" by defying gender inequalities. The company's mission is to rewrite the script on gender norms and enable people to build healthy relationships by giving women the right to make the first move, not only in dating and love but also in friendships, careers, and beyond. Bumble's vision is to "become a preeminent global women's brand."
Back to top
Bumble Financial Results 
According to Bumble IPO filing, by generating $360.1 million in 2018 and $488.9 million in 2019, Bumble Inc's total revenue grew year-over-year by 35.8%. Bumble app generated growth of 69.7% jumping from $162.4 million in 2018 to $275.5 million in 2019 while the Badoo app had a rise in growth by 7.9% amounting to 15.7 million in 2019. Starting at a $23.7 million loss in 2018, the company managed to generate $85.8 million of net earnings in 2019 which is a huge increase of $109.5 million. 
The latest following financial data also come from the Bumble IPO filing, which I recommend dissecting profoundly before making any investment decisions. However, it is worth mentioning Bumble is an emerging growth company so the company is not obliged to provide an opinion on financial documents written up by an independent auditor.
| | | | |
| --- | --- | --- | --- |
|   | For the 9 months ended Sep. 2019 | Jan. 1 - Jan 28, 2020 | Jan. 29 - Sep. 30, 2020 |
| Total Revenue | $362.6 million | $40.0 million | $376.6 million |
| Bumble App Revenue | $203.4 million | $23.3 million | $231.5 million |
| Badoo App and Other Revenue | $159.2 million | $16.7 million | $145.1 million |
| Adjusted EBITDA | $80.0 million | $9.4 million | $98.9 million |
Bumble has chosen to use adjusted EBITDA, which is a non-GAAP metric, instead of GAAP net income.  Generally, adjusted EBITDA (Earnings Before Interest, Taxes, Depreciation, and Amortization) showcases a firm's operating performance without accounting for costs like taxes or interests so it shows a brighter picture of the company situation. 
Back to top
Online Dating Market Predictions
According to a study published in the Proceedings of the National Academy of Sciences, Rosenfeld, a professor of sociology in the School of Humanities and Sciences, more and more heterosexual couples meet a romantic partner online than through personal connections. It was reported that 39% of heterosexual couples met their partner online in 2017, in comparison to 22% in 2009. Within 8 years, there was an increase of 17%. The reasons that stand behind such an enormous spike are very diverse, including changing cultural norms, delayed marriage, and higher mobile phone penetration. 
OC&C reports that the online dating market in the United States and Canada is worth approximately $2.0 billion with 44 million monthly active users as of 2020. Whereas, a global dating market (excluding China) is worth roughly $5.3 billion with 190 million monthly active users as of 2020. 
According to the Latest Market Research Report "Online Dating Market Research Report - Global Forecast to 2025 (Cumulative Impact of COVID-19)" published in April 2020, "the Global Online Dating Market Size is expected to grow from USD 2.230 billion in 2019 to USD 3.592 billion by the end of 2025 at a Compound Annual Growth Rate (CAGR) of 8.26%." 
However, according to the report "Dating Services Market by Type (Online and Traditional), Service (Matchmaking, Social Dating, Adult Dating, Niche Dating), and Demographics (Adult and Generation X): Global Opportunity Analysis and Industry Forecast, 2019–2026", the dating services market was appraised at $6.7 billion in 2018. By 2026 it is anticipated to reach $9.9 billion, registering a CAGR of 5.2% from 2019 to 2026.
Back to top
According to Bumble IPO filing, the online dating market in the United States and Canada is expected to increase approximately 11% annually from approximately $2.0 billion in 2020 to reach approximately $3.4 billion in 2025. Plus, the global freemium segment is expected to grow roughly 18% annually, whereas in the United States and Canada 16%.  
According to Statista the user penetration in the online dating segment in the United States has a projected rate of 14.7% which makes the U.S. a promising market for dating apps producers.  
Bumble's target group is women. It is estimated that there are approximately 3.8 billion women in the world, (including approximately 1.1 billion singles) with over $30 trillion of global purchasing power. 
However, we can't forget that the women whose Bumble is targeting want to find men on their apps so there is a question if making only women happy and ignoring men is the right strategy. On the other hand, a lot of happy women may attract a lot of men who will be willing to pay for premium features to increase their chances in the dating game. In fact, Bumble is taking action to expand its market share beyond dating services and become more of a social media platform connecting friends and business partners.
Back to top
Bumble CEO - Whitney Wolfe Herd
Last but not least, Whitney Wolfe Herd, as Bumble CEO, is the strongest company asset and seems to be a perfect choice for this position. Everybody knows how important a company's success is for a strong leader. Looking at Whitney, we have no doubt she is putting her whole heart and soul into this company and is very goal-oriented and determined to make Bumble globally successful.  
In the interview for Yahoo finance just after Bumble IPO, Whitney Wolfe Herd said: "I'm very humble and grateful to be here, and we're very excited about celebrating this milestone for the business. But we're so focused on the long term, and we're so excited about what we're building. And so our global team is taking a moment to celebrate but then it's back to work. And we're excited to prove our long-term vision and mission." She sounds like a driven and purposeful leader who knows where is going and why.  
Note that Whitney Wolfe Herd, as Bumble CEO, has a very clear vision and mission for the company that is extremely important in terms of future development and company value. In the same interview for Yahoo finance, she stated: "So our focus right now is really expanding our dating category to the rest of the world and innovating the technology and the offerings within the dating category, and then to really build out this TAM* and this LTV* opportunity of connecting people across all their relationships."
Of course, even a goal-oriented leader can't be a guarantor of company success, but certainly, a strong and success-driven CEO significantly increases Bumble's chances for success.
Back to top
Conclusion 
To sum up, the analysis of factors that can influence Bumble stock price lets us make a conclusion that Bumble Inc. is a company with wide opportunities for expansion and promising perspectives. If Bumble CEO, Whitney Wolfe Herd, manages to deliver her promises of global expansion, there is a probability that Bumble may become a strong asset in the investment portfolio.
*TAM - Total Addressable Market
*LTV - Loan-to-Value Ratio
Disclosure: On the date of publication, Justine Ilone Siporski did not have (either directly or indirectly) any positions in the securities mentioned in this article.
Disclaimer: The information contained herein is for informational purposes only and nothing in this article should be taken as a solicitation to purchase or sell securities.
Back to top