Jeff Bezos to Step Down as CEO of Amazon
Jeff Bezos, the founder of Amazon and the second richest man in the world, will step down as the chief executive officer by the end of this year.  
The Amazon founder will hand the reins to Andy Jassy who is right now the CEO of Amazon Web Services, the company's cloud computing business. Eventually, Bezos will become executive chairman.
Given Amazon's latest financial record results which amount to $100bn in sales for the last three months of 2020, the news seems to be baffling. However, maybe it shouldn't be.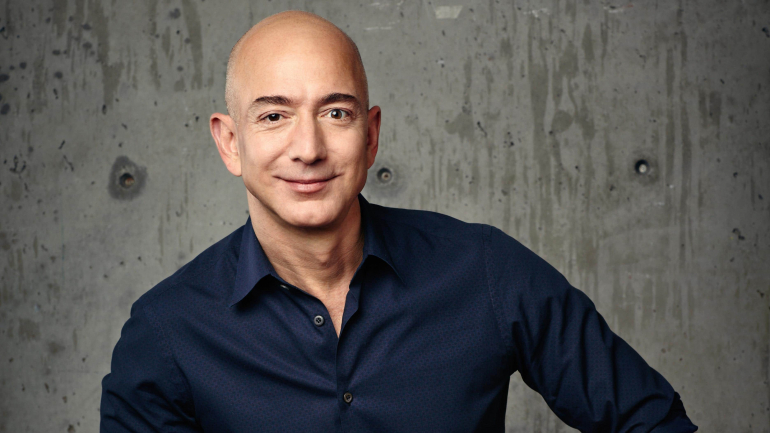 At the age of 57, Jeff Bezos is in the possession of a fortune of $185 bn. He founded Amazon in 1994 and transformed an online bookseller into a real e-commerce empire selling almost everything from groceries or electronics to cloud services. But apart from a gigantic e-commerce store, Jeff Bezos owns Amazon Web Services, Blue Ocean, the Bezos Earth Fund, the Day 1 Fund and The Washington Post which he says indirectly are the reason for his sudden resignation from the CEO position at Amazon.
He clarified his intentions in an email which he sent to Amazon staff on February 2nd: "Being the CEO of Amazon is a deep responsibility, and it's consuming." "When you have a responsibility like that, it's hard to put attention on anything else." He added, "As Exec Chair I will stay engaged in important Amazon initiatives but also have the time and energy I need to focus on the Day 1 Fund, the Bezos Earth Fund, Blue Origin, The Washington Post, and my other passions."
Bezos's stepping down seems to be even more surprising, as last year with coronavirus pandemic at the front was extremely profitable for Amazon. With the last holiday season reporting record-breaking sales of $125.56 bn, the company was thriving like no other.
Regardless of surging profits, Amazon's leadership will need to deal with some challenges in the near future. Andy Jassy as the new CEO will need to face not only growing political scrutiny of expanding Amazon power but also workers complaining of mistreatment and pressuring on setting up trade unions.
As a seasoned chief executive of Amazon Web Services, Jassy has proved his leadership skills. He has made AWS a powerhouse generating 52% of the company profits by providing governments and companies such as Netflix or McDonalds with storage and cloud computing services. The results are not surprising as Jessy is cut from the same cloth as Bezos and also puts customers and data at the center of each decision.
Although the incoming CEO will try to keep the company on the same path, it is likely he will support AWS's development more where he has spent more than two decades.  
At first blush, Jeff Bezos's decision may seem sudden and surprising, but if you know a bit more about him than the headlines of articles, you know he is a genius strategic thinker. Everything he does, especially in business, is well-planned and strategic. So digging deeper into the roots of Bezos's decision, it seems that it was very well-thought-out and intentional. Apart from some other reasons which may be unknown to the public, one of the key reasons could be an antitrust congressional investigation of Amazon which resulted in Bezos's interrogation in which the government accuses Amazon of having monopoly power. 
By getting rid of the CEO title, Bezos may avoid future interrogations and some other problems which only he is aware of. Certainly, he will have more time for his other projects, but probably it is not the only reason for his decision. As a giant of strategic thinking, Jeff Bezos can foresee what will be better for him: to stay in his position or to step down. Apparently, he perceives the latter as the better option.
Author: Justine Ilone Siporski is the founder, CEO and Editor-in-chief of BUSINESS POWERHOUSE, the founder and CEO of LANGUAGE EMPIRE, coach, trainer and columnist dedicated to the advancement of entrepreneurs and the C-suite (CMOs, CEOs, CFOs, CIOs). Her key mission is to support leaders in achieving their highest potential, making the right decisions, and expanding their horizons.