Why Roblox Has Become $30 Billion Company With 165 Million Monthly Players
Due to the pandemic, millions of people, including children, trapped in their homes under lockdown, have started to seek entertainment in the virtual world. As more and more kids play video games, video gaming platform producers, such as Roblox, are getting an enormous surge of users and profits. In fact, more than half of all American children aged 9-12 play video games on Roblox, according to CNBC.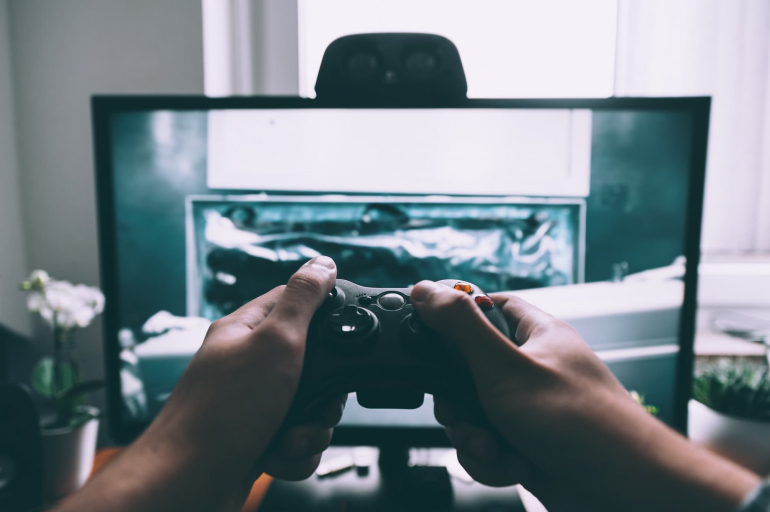 Back to top
What Is Roblox?
Roblox, founded by David Baszucki and Erik Cassel in 2004, is not a single game, but an online game platform and game creation system with over 165 million monthly players. It hosts over 19 million multiplayer games and experiences. What's interesting, it allows users not only to play games but also program games and play games designed by other users. Actually, most games aren't created by Roblox, but by the community of players, mostly children. The games are coded in the programming language named Lua. 
Back to top
What is the Roblox Market Situation?
For many years Roblox was quite small, but since 2010 the company has started to grow with speed. The pandemic year of 2020 with its 75% spike in gaming usage, made Roblox massively popular. In truth, the company has started to grow rapidly and its "valuation has skyrocketed from $4 billion in early 2020 to $30 billion in early 2021", according to CNBC. 
To get the gist of Roblox's success, it is essential to know that it is a social game platform where users can create avatars to interact and socialize with other users, invite their friends, or make new friends. This feature is extremely enticing for kids who are stuck in their homes during the pandemic. Numbers speak for themselves. The most popular Roblox game, Adopt Me, has been played more than 10 billion times.
Back to top
What is Roblox's Business Model?
According to CNBC, to realize blockbuster games like The Call of Duty, traditional game makers and gaming platforms spend about 100 million dollars on development, promotion and marketing. Unlike the main competitors such as Electronic Arts, or Activision Blizzard, Roblox "doesn't build the games that run on its platform. Instead, it offers the platform for developers to build upon, similar to the App Store", according to TechCrunch. All in all, the idea of user-created content decreases fixed costs and makes Roblox margins much higher.
Additionally, Roblox monetizes its mostly free games when players spend on in-game items using virtual cash called Robux. For instance, when users want to make their avatars more customized, they need Robux to pay for their avatars' clothes or accessories. 
To allow players to make their own games, Roblox uses its game creation toolkit named Roblox Studio. What's more, players can not only make games but also earn real money as they are allowed to make purchasable content. Spreading the revenue from purchases between the developer and Roblox allows the developer to receive 70%, while Roblox takes 30%, according to CNBC.
Back to top
Young Developers 
In total, Roblox has approximately 8 million developers who earned $110 million in 2019 by monetizing their games. According to CNBC, in 2020 Roblox was expected to pay $250 million to young game creators so the growth rate is 127% year-on-year. 
As Roblox content creation requires no coding skills, developers with no coding experience, such as Ann Shoemaker, can make games. Ann joined Roblox as a user 8 years ago and developed several games. Due to the success of her games, she co-founded Fullflower Studio and made more than $500,000 on the games. 
Roblox founder and CEO, David Baszucki, realizes that the core of the platform is developers who make Roblox platform different from its competitors so the Roblox team is concentrated on supporting their developer community. Baszucki said, "Our focus is to give developers the tools and resources they need to pursue their vision and create larger, more complex, more realistic experiences and collectively build the Metaverse." 
According to TechCrunch, the achievements of extremely creative developers impress even David Baszucki, who said "The accomplishments of our developer community have eclipsed even our loftiest expectations; I am incredibly impressed by the unique and creative experiences being introduced on the Roblox platform."
Back to top
Roblox IPO
To support growth, Roblox Corporation is planning to go public on the New York Stock Exchange by holding a direct listing for its shares on or around March 10, 2021,  instead of going public through a traditional IPO, according to Wall Street Journal.
Roblox IPO was supposed to take place in December, but after Doordash and Airbnb priced their IPOs well below where the stocks opened", Roblox delayed its public debut and changed a traditional IPO into a direct listing, according to CNBC.
Back to top
Conclusion
Roblox is the kids' gaming company that has very big potential for growth thanks to its very innovative business model in which users can generate games and earn money.  
Back to top
Author: Justine Ilone Siporski is the founder, CEO and Editor-in-chief of BUSINESS POWERHOUSE, the founder and CEO of LANGUAGE EMPIRE, coach, trainer, investor and columnist dedicated to the advancement of entrepreneurs, investors and the C-suite (CMOs, CEOs, CFOs, CIOs). Her key mission is to support leaders, business professionals and investors in achieving their highest potential, making the right business and investing decisions, and expanding their horizons.